The success of rooftop solar, ambitious targets, and increased funding at the federal and state levels bode well for Australia's renewable deployment. Three million Australian households have solar PV installations now. 
However, many energy dilemmas and crises remain in the Australian market. But today, we unpack Australia's energy dilemma and its solution. From the sources to their detailed solution, we go over it altogether. 
What Is The Source Of Australia's Energy Dilemma?
In Australia, the energy crisis has caused price increases and supply issues all over the country. The East Coast energy crisis in Australia has been brewing for over a decade, affecting both the gas and electricity markets. 
Only some people can see the price because the gas market is opaque. In contrast, everyone can see the wholesale electricity price every five minutes. By wholesale price, we mean the amount you pay for the energy you use for homes and businesses. 
The average consumer's retail bill reflects only about a quarter of the production cost. On top of that, consumers are paying retailers for the infrastructure that delivers power.  
However, energy prices are not solely determined by retailers and energy companies. There are also national and state regulatory bodies to consider:  
The Victorian government sets a market price for the state. The Australian energy regulator forms a standard fee for those in southeast Queensland, New South Wales, and South Australia.  
When they work together, they effectively establish a standard price. It indicates to the general market what the cost of electricity should be. And many companies approach to get close to that number. It's known as the default market offer. 
But an agreement allows coal exportation from Queensland to other countries without paying taxes. It also connected east coast gas prices to international markets. 
Solar and wind farms are replacing grid electricity too. Consequently, non-renewable electricity prices are increasing rapidly in the electricity market.  
Then, just as Russia invaded Ukraine, gas prices went to all-time highs. Australia's ageing coal assets are becoming as unreliable. When the temperature rises, they lose efficiency in extreme heat. 
Weather-related issues are also hampering coal mining. On the other hand, wind farms and rooftop solar have been lower than usual recently. 
With prices soaring 400%, Australia's Federal Government is tasked with balancing energy security and net-zero goals. Government efforts to meet net-zero goals have been critical since new gas sources have yet to stabilise. 
The market operator has determined that the loss of two generators in Victoria poses a significant risk of failing to meet peak demand this summer. The loss of large generating units can remove massive amounts of generation from the market in the blink of an eye.  
As a result, energy prices are skyrocketing to $14,000/MWh. Earlier this year, electricity prices reached a record high, triggering price caps all over Australia. 
Why Are Energy Costs So High?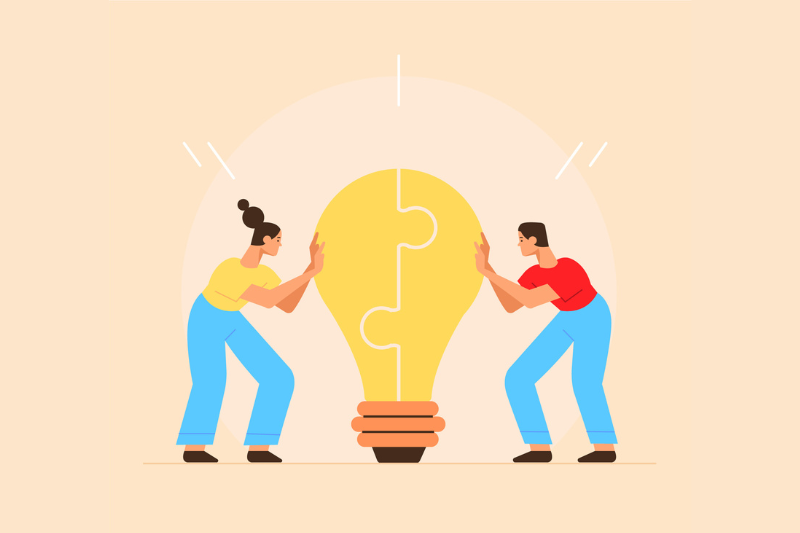 Simply put, renewables produce more electricity during the day than at night. This causes such significant market distortions that we increasingly see negative electricity prices during the day.  
When the sun doesn't shine and the wind doesn't blow, renewables generation drops significantly, causing electricity prices to skyrocket past $100/MWh as gas and coal ramp up to fill the void.  
Renewables are the least expensive energy, but the price per MWh doesn't include external storage costs, power quality, and availability. However, as more coal generators are pushed out of the market, low-cost renewables are getting popular.  
Australia is currently experiencing higher gas and electricity prices for a variety of reasons, including: 
The invasion of Ukraine triggered a global supply shock, sending gas, black coal, and fuel prices skyrocketing as Russia's oil and gas were sanctioned.

 

Unplanned outages and output reductions at Australian coal-fired power plants have increased demand for gas-fired electricity generation.

 

Ongoing supply chain disruptions, such as coal delivery to power plants

 
This has resulted in an extraordinary increase in wholesale gas and spot electricity prices, increasing retail prices. 
Our nation-leading transition to renewable energy has helped to insulate Victorians, resulting in lower energy prices than in other states. 
Since the third quarter of 2021, energy has been getting more expensive. As economies began to emerge from COVID-19 restrictions, there was a surge in demand as businesses ramped up and people returned to work.  
However, COVID-19 also limited the energy supply. And prices rise had the same demand but less supply. 
Can Businesses Charge More Than The Market Standard?
The default market offer serves as a benchmark, which means anchoring prices. Retailers typically aim to offer prices similar to their competitors. 
You can switch companies to get a better deal if you are charged more than the market standard. And you should pay what is according to the market standard.  
But you can also get cheaper rates. That's why the Australian Energy Regulator sets offers and encourages people to shop around. 
How Much Will Energy Bills Rise In The Coming Year?
We got a hint last month about how the default market offer would rise. It will increase by more than 18% at most. In New South Wales, for example, it will add $119 to $227 per household.  
However, South Australia is only $124 more expensive on average, with Queensland falling somewhere in the middle. So an additional 18%, or a few hundred dollars over the next year, for a typical household in some states. Others are closer to 8%. 
Why Are Emissions Continuing To Rise?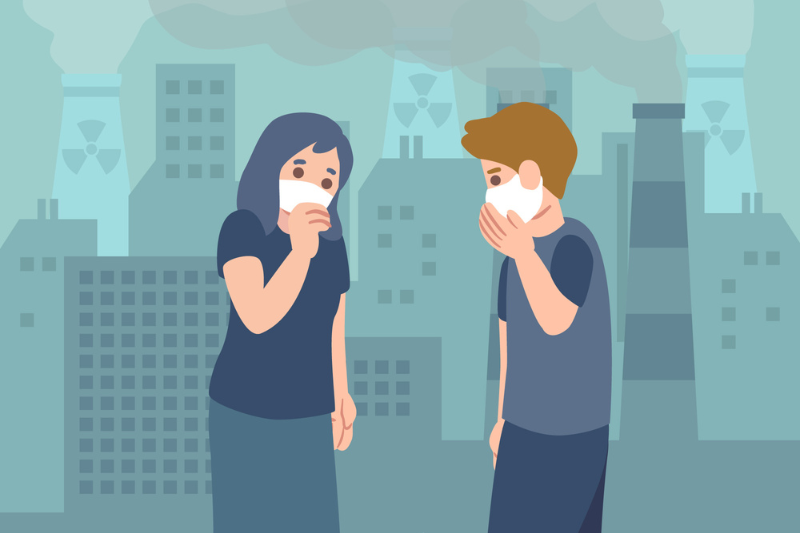 Emissions are increasing primarily due to the exponential growth in LNG exports, not due to increased electricity production. According to the most recent government data, gas exploration, and extraction emissions increased by 18%.  
While emissions from electricity generation decreased by 2%. So, while our electricity is improving, other sectors (particularly transportation's diesel emissions) are worsening. 
To reduce emissions, we must electrify as many other polluting sectors of the economy as possible and replace natural gas with rooftop solar, solar farms, wind farms, and hydrogen. 
Australian Energy Dilemma Comes With Solutions
Accelerating Australia's transition to renewable energy and energy storage is critical to resolving the current energy crisis and moving away from unreliable coal and costly gas.  
This will result in a dependable, low-cost, and environmentally friendly power system. But we don't have time to waste. 
Australia's Clean Energy Council suggests the following four key solutions. Australians can implement these to ensure much-needed renewable production. The ripple effect will also promote and create a fast storage investment system.  
It will provide Australians with reliable grid support and protect them from high energy bills. And replacing fossil fuel production has become essential for our future.
More Households Powered By Low-cost Renewable Energy
Many average Australian households and businesses are suffering from unreliable fossil fuels and costly gas price increases. 
Over 3 million residents already have rooftop solar. But low-income families and renters still require additional assistance to receive the cost-effective benefits of solar. 
Governments should also make household batteries more accessible and accelerate their adoption. This will assist consumers in managing their power bills while supporting a more reliable and cost-effective electricity grid. 
New transmission investment is required to build a modern electricity grid that ensures inexpensive, renewable energy when customers need it the most. 
The grid is critical to balancing the energy system, but bureaucratic processes and outdated regulations have hampered investment in this crucial infrastructure. 
Rapid implementation of the Federal Government's Rewiring the Nation initiative, regulatory reform, and collaboration with state governments to bring forward and coordinate new investments are critical to launching the next wave of renewable energy projects.
Introduce A Target For Energy Storage
Energy storage is critical to support the bulk of new solar and wind energy in the future. These solutions are already proven, with over 1 GW of utility-scale batteries committed in 2021 alone. 
The federal government should target 14 GW of storage by 2040 to help new industrial-level hydro, wind, and solar storage solutions. 
A clear target will boost investor confidence. It is mainly if ARENA and the CEFC support it to remove regulatory barriers. And strong incentives for new investment should implement quickly.
Replace The Proposed Capacity Mechanism With Clean Energy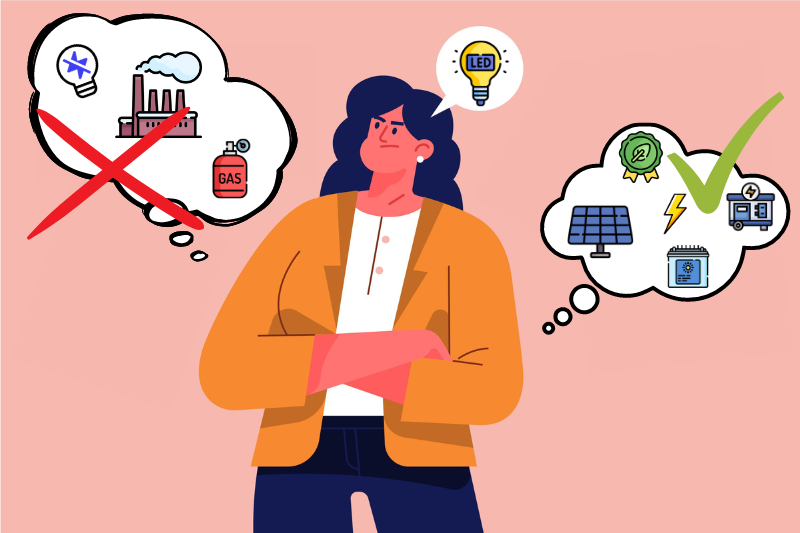 Governments are currently considering the implementation of a new capacity mechanism to ensure that the system has enough energy capacity. 
However, such a mechanism is unnecessary if the proper policies are implemented to encourage increased investment in renewables and storage. 
Clean energy and storage can quickly meet our energy needs without relying on unreliable fossil fuels to keep the lights on. 
Policy inaction for a decade has resulted in significant underinvestment in new energy capacity. Governments should prioritize investment in future clean energy solutions over extending the life of failing, dirty technologies of the past
How Energy Prices Affect Businesses
This chain of events has resulted in unprecedented east coast electricity and gas contract prices significantly higher than Western Australian prices. 
Many companies established a domestic gas reserve and an electricity capacity market that compensated baseload generators for remaining operational even as solar adoption increased. 
Some more negligible electricity and gas retailers are failing and telling their customers to go elsewhere, while others are attempting to sell their purchased electricity or gas contracts to lock in huge profits.
What Can Small Businesses Do About Rising Energy Prices?
Some businesses forced to re-contract their electricity or gas supply face a 500% price increase. Small businesses have few contracting options because prices expect to fall in the long run.  
Blend-and-extend involves taking an existing contract and averaging the lower contracts with future higher prices. Alternatively, instead of the standard 24 or 36-month terms, consider a 12-month agreement to limit your exposure to current high prices.
Small businesses must understand the benefits of energy procurement to develop a strategy for lowering energy costs and consumption. 
Analysts advise all businesses to take an agile approach and closely monitor energy prices to launch procurement events quickly when market conditions are favourable.
Solar is a viable option for many companies. High energy prices will shorten the time for solar and energy efficiency projects to pay for themselves. 
With a three to nine-month implementation timeline, businesses investing in energy projects can reduce grid demand and insulate their business from current and future volatility. 
Businesses that follow these guidelines can gain a price advantage over local competitors who still need an energy strategy. Therefore, they are forced to pay significantly higher power bills. 
Solar Emporium's Solar Solution
Renewable energy can provide significant cost-saving options compared to non-renewable. It enables businesses to reduce emissions, improve their sustainability credentials, and reduce future energy prices.  
Solar energy is Australia's most popular renewable energy source. Solar Emporium's solar system support makes it significantly more accessible for everyone to opt for a better sustainable future.  
With cost-effective solar packages, solar batteries, and EV chargers, our renewable experts can support every aspect of your renewable journey. So let's end Australia's energy dilemma with an affordable solution.
Our Solar Experts are here to Help!