More Australians have solar panels installed in their homes. And as feed-in-tariffs continue to fall across the country, more Australians are turning to batteries to store their excess solar energy.  
Like all the other battery storage systems, Tesla is becoming a household name in Australia. However, is the Tesla Powerwall worth it for Australian houses in 2023? 
A residential battery can double your use of self-generated energy. So installing a Tesla Powerwall in your home will double your benefits. Also, it is better for the environment.  
However, how quickly it works depends on the amount of energy you put in. So, there are several factors to consider if the Tesla Powerwall is worthwhile for you in 2023 
If you're an Australian looking for a home solar battery, you're probably thinking about the Tesla Powerwall. It's arguably the most popular home battery on the market now. In this article, we'll review why the Powerwall is Australia's favourite home battery.
But First, What Is Tesla Powerwall?
Tesla Energy's Tesla Powerwall is a rechargeable lithium-ion battery. It is a home energy storage product. The Powerwall stores electricity for solar self-consumption and electricity load shifting at different times of the day.  
The Powerwall is a rechargeable home battery system designed to increase energy independence at your home. It means continuous backup, a lower carbon footprint for your home, and lower electricity bills.  
Powerwall is an intelligent system that can be tailored to your specific energy requirements. This battery can charge from solar, ensuring that energy is always available on demand. 
It also works as a backup power. The Powerwall was released in 2015 in limited quantities.  Now Tesla offers larger battery storage devices – the Powerpack is designed for business use, and the Megapack is designed for grid use.
History Of Tesla Powerwall
Tesla Motors began experimenting with using batteries for energy storage as it developed batteries for its electric car business. Tesla started installing prototype battery packs at the locations of a few industrial customers in 2012. 
The company later announced in November 2013 that it would construct a lithium-ion battery manufacturing facility in Giga Nevada.  
On April 30, 2015, the company announced that it would use its battery technology to create the Powerwall, a home energy storage system. And customers could use the device to store electricity for solar self-consumption, time-of-use load-shifting, and backup power. 
The device was initially announced to have a power output of 2 kW continuous and a 3.3 kW peak. But CEO Elon Musk later stated that the Powerwall would be more than doubled to 5 kW and 7 kW peak, with no price increase. 
Powerwall allows you to store energy for later use and works with solar to provide essential security and financial benefits. Each Powerwall system includes energy monitoring, metering, and smart controls.  
The owner can customise and control all of these via the Tesla app. Over time, the system learns and adapts to your energy consumption. And then it receives over-the-air updates to add new features and improve existing ones. 
Powerwall and Powerwall+ are two types of Powerwall 
Powerwall is a rechargeable home battery system that can be used with solar panels. A Powerwall system can consist of up to ten Powerwalls. It can be a mix of Powerwall+ and traditional Powerwalls.  
A Powerwall+ includes additional solar integration features that provide cleaner installations with less equipment. 
Integrated energy metering can assist you in accurately monitoring your solar production and home energy consumption for precise, real-time insight into your home energy.  
Powerwall+ can intelligently power heavy equipment, and direct solar integration improves solar recharging during power outages. It results in a better off-grid experience.  
Here are some examples of Powerwall integration-  
Solar And Tesla Powerwall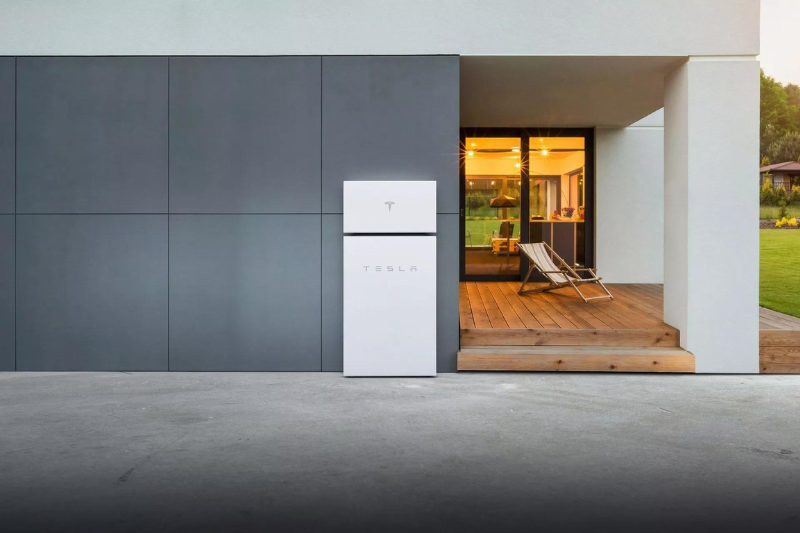 Integrating Powerwall with solar is the best way to maximise the value of your system. It provides you with solar power at any time of day or night.  
Powerwall+ provides a complete, integrated solution, providing whole-home backup with solar. On the other hand, Powerwall can be integrated with existing solar systems. 
Because the Powerwall is an AC-coupled system, it is compatible with standard inverters used in home energy systems. At least one Powerwall is required for each 7.6 kW AC of solar included in the backup circuit to ensure reliable operation during power outages. 
Generators And Powerwalls
Powerwall can be added to a system which already includes a backup generator and an external Automatic Transfer Switch (ATS) or Manual Transfer Switch (MTS). 
The Powerwall is usually installed between the utility meter and the transfer switch. And it can charge from solar while the grid is up and running. Although, the Powerwall and generator are not directly integrated. So, the Powerwall does not charge from the generator. 
Powerwall responds immediately in the event of an outage and provides backup power before the generator can detect the outage. The generator is activated only when the Powerwall's charge is low or when electrical loads exceed the Powerwall's maximum output. 
When grid power is restored, the generator will be turned off, and the Powerwall will be able to charge from solar once more. If a Powerwall is installed with an MTS, the switch must be manually operated to power the home with the generator.
Electric Vehicle Charging & Powerwall
Powerwall can deliver stored solar energy to your electric vehicle through your home's electrical panel. However, there is no direct link between Powerwall and charging equipment. 
Although rechargeable electricity storage technologies have been under development for decades, the potential for residential solar storage has only recently become apparent. 
The Tesla Powerwall was not the first solar battery, but it received the most attention. 
The Tesla Powerwall 2, is widely regarded as some of the market's go-to solar batteries.  
But does the Tesla Powerwall live up to its hype? Solar Emporium's solar experts have examined the entire Tesla Powerwall range, including specifications, prices, and capabilities.  It will eventually help you determine whether it's worth installing in your home. 
But let's get to know the benefits first.
Reduced electricity bills
The ability to reduce electricity bills is the primary benefit of owning a Tesla Powerwall. The Powerwall collects and stores solar energy generated by your solar panels during the day, which it then uses to power your home at night.  
You can significantly reduce your dependence on the grid with the Powerwall. It means you'll buy less electricity from your energy provider. As a result, your monthly electricity bills will be reduced. 
Enhanced energy independence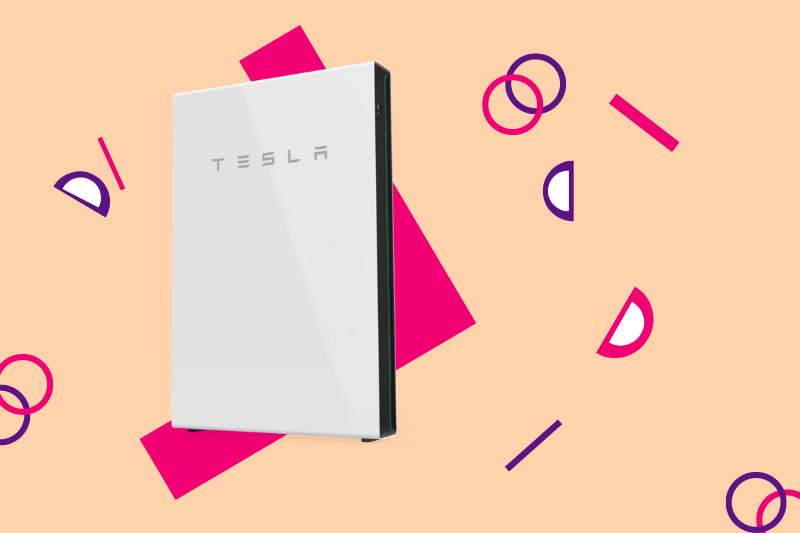 Installing a Tesla Powerwall can help you become more energy independent. You'll be less reliant on the grid for energy. And it will eventually give you more control over your energy supply.  
This is especially useful during power outages or when grid power is unstable. The Powerwall keeps your home powered up at all times, even during emergencies. 
Carbon footprint reduction
Tesla Powerwall is a green solution that can help you reduce your carbon footprint. It collects and stores excess solar energy during the day, which can then be used to power your home at night.  
This reduces the energy you consume from the grid, which is generated using fossil fuels. You can contribute to a cleaner, greener environment using solar energy stored in the Powerwall. 
Adding a Tesla Powerwall to your home can increase its value. Homes with solar battery storage systems are becoming increasingly popular as more Australians become aware of the benefits of renewable energy.  
Installing a Tesla Powerwall can make your home more appealing to potential buyers if you decide to sell your property anytime soon. 
Monitoring and management of energy
The Tesla Powerwall comes with an app. And you can remotely track your energy consumption and production in real time.  
You can see how much energy your solar panels generate and how much your home consumes. This information assists you in making informed decisions about how and when to use energy in your home.  
You can also set up alerts to notify you about the Powerwall's battery percentage and power outages.
Solar energy will provide you with continuous power if an outage occurs. Powerwall can communicate with the National Weather Service and prioritise charging in any case of severe weather.  
You will receive notifications from the Tesla app if the status of your Powerwall changes due to weather. 
Powerwall has several essential features for Australian conditions. In addition, it has cutting-edge technology backed by a 10-year warranty. 
Tesla Powerwall can also support some other aspects of energy-efficient living- 
Power reserve

 

Control Based on Time

 

Off-grid living

 
The Powerwall's price was raised for the first time in late 2018, to AU$10,000. Surprisingly, there were two more price increases in 2020, bringing the price to around AU$ 11,000.  
Several price fluctuations occurred in 2021, but the price increased dramatically in 2022, with three consecutive price increases. The first modest price increase of $950 was announced in March.  
The second in May, and the most recent in October. It raised the cost of a Powerwall system to 16,000 Australian dollars.  
The Powerwall was one of the most affordable AC-coupled battery systems when it was first released. However, it became one of the more expensive options available. 
But following years of price increases, 2023 has seen two reductions. That brought the price down to under $13,000 in Australia. 
So with different solar and storage rebates, many Australians are moving toward Tesla Powerwall again 
Tesla Powerwall Warranty for Customers in Australia
Solar batteries are covered by a time and throughput warranty. The time warranty covers many years during which faults can be claimed.  
Whereas the throughput warranty specifies the number of kWhs discharged or cycles completed before the warranty expires. 
The Tesla Powerwall 2 has a ten-year warranty against defects, with the usual exclusions such as improper use or installation. The warranty also includes a maximum degradation to 70% of the throughput capacity of 13.2kWh at the end of the ten years.  
It means if your battery can only discharge 9.2 kWh or less after ten years, you may be eligible for a warranty claim.
Tesla Creating Trends For Renewable Technology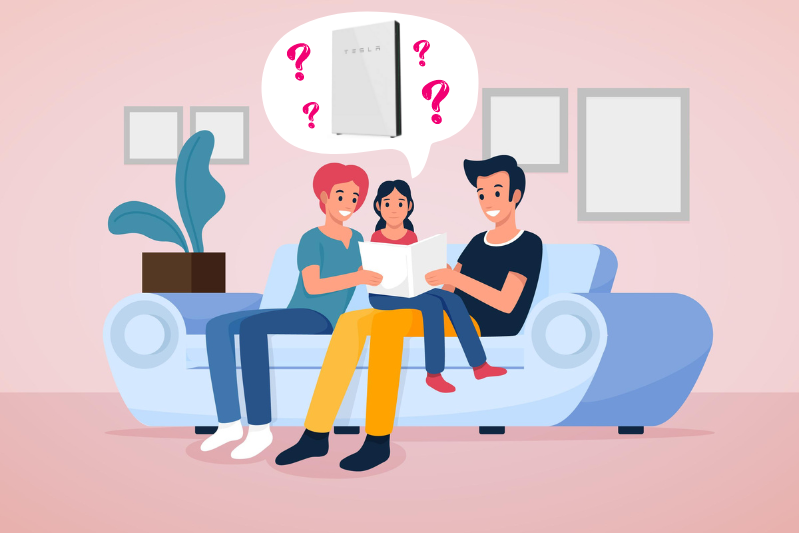 From electric cars to integrated renewable energy solutions, Tesla is doing it all. The company is known for producing innovative, high-performing, sustainable, and trendy products.  
Tesla made electric cars cool and desirable. And now it's doing the same for home batteries. 
The first-generation Powerwall hit the market in 2015. It surprised the energy storage market. The first high-voltage battery for home use, the unique DC-coupled lithium storage had a modest 6.4kWh capacity.  
The Powerwall 2 second generation was released in 2016, with more than double the storage capacity and an integrated battery inverter-charger. Giving it significantly more power and flexibility. 
In Australia, the home battery market is gaining traction, and data shows that the majority of homeowners are opting for a Tesla Powerwall. 
A 400% increase in battery installation occurred by the end of 2021. And the majority chose Tesla Powerwall. With our affordable solar packages, you can make your dream of owning a Tesla Powewall into reality.  
Get your free quote today!
Our Solar Experts are here to Help!