There are many Australians sifting through options to go solar, but the cost of solar sometimes don't tend to match their expectation. If you are one of the prospective solar homeowners, you can totally take advantage of the federal solar rebate and state solar rebate available all across the country.
To address the topic more specifically, I will only highlight what types of government rebates are available for solar panels in VIC & NSW.
Government Solar Rebate (Federal)
The Australian government has always been a prompt adaptor of greener alternatives and choices which are in favor of mother nature. As Australia receives almost 58 million petajoules of solar radiation per year (to put it into perspective, it is almost 10,000 times more than what we need in a year), it's natural for us to deviate toward adopting solar energy, and the government introduced many funded schemes to help ease us into the process.
The federal solar rebate comes in the form of
STCs
(Small-scale Technology Certificate). Under the larger project of
RET
(Renewable Energy Target), the Australian government introduces two scales of rebates; one for residential solar and the other for commercial solar. The residential solar rebate schemes are available as STCs.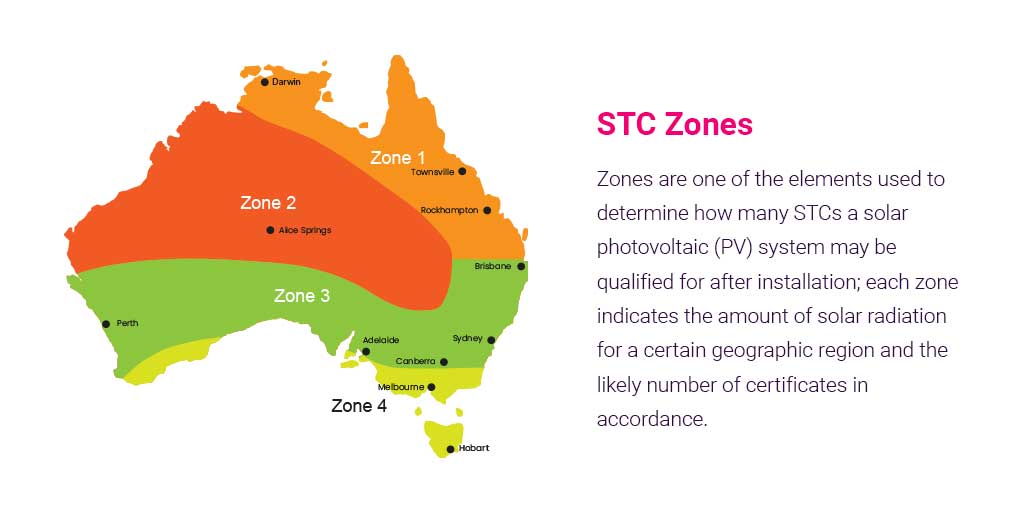 These are essentially energy certificates generated by authorized solar retailers. For each megawatt of energy saved by the solar, one STC is generated. These
certificates
serve as a financial inducement for home and small-business owners to adopt different energy-saving techniques, including solar water heaters and solar panel systems.
Is the homeowner responsible for generating these certificates? Do you get a cheque in the mail in exchange for them? No, that's not how it works. The CEC (Clean Energy Council)
approved solar retailer
with whom you make the deal with is responsible for generating these certificates and handing them over to the energy retailers.
Why the energy retailers? Because they are responsible for a large amount of GHG (Green House Gas) being emitted into the atmosphere as they generate electricity by burning coal.
The Small-scale Technology Percentage (STP) determines how many STCs the energy provider must submit. And the
price against each STC
is determined by the demand and supply curve of the financial quarter.
What's in it for you? Because solar retailers sell these certificates for financial gain and partake in setting the scheme of reducing carbon emission in motion, so you get to have some upfront discount from them as well. These certificates ultimately benefit the end user, such as yourself, to opt for renewable energy sources like rooftop solar by reducing the cost of solar by thousands of dollars.
If you are a small business of a household that has a capacity of a maximum of 100kW or less, then you are eligible.
The price of STCs depends on the market demand and supply for the quarter. It can range anywhere from $0 to $40 at max.
Reach out to a
CEC-approved solar retailer
and use CEC-approved products for the installation, and you will get it. Of course, there are other benchmarks to meet to give a definitive answer.
Till the year 2030, all the solar retailers will generate certificates, but after that, this scheme will
come to an end.
Solar Rebate Victoria (State)
On top of the federal rebate, Victorians get to enjoy a state rebate that will cut down the initial investment cost . Here are two different types of financial incentive schemes for the Victorians at the state level.
Solar Panel Rebate Up to $1400
For the Victorians who did not already have a rooftop solar system, this scheme was set in motion. If you meet all the criteria for availing of this rebate, you can enjoy up to $1400 off your solar panel system.
This solar rebate
is available for homeowners as well as rental properties.
To benefit from this offer, your chosen solar installers has to be on the list of
authorized solar providers
, and all the panels and the whole system has to be on the approved product list.
In addition to the $1400 off of the system, Victorians get to enjoy an interest-free loaning option facilitated by the state government. An equal amount of loan will be provided to those who meet all the criteria determined by the state government. You get to have a four-year window at maximum to repay the loan to the government. You can opt for a one-time lump sum payment or choose to give it back in installments.
Eligibility Criteria for Victoria Government Solar Rebate
A combined household taxable income of less than $180,000
Owner or current occupier of the property of the installation
Property valuation of less than $3 million dollars
No existing solar PV system
Have not taken advantage of the solar homes program yet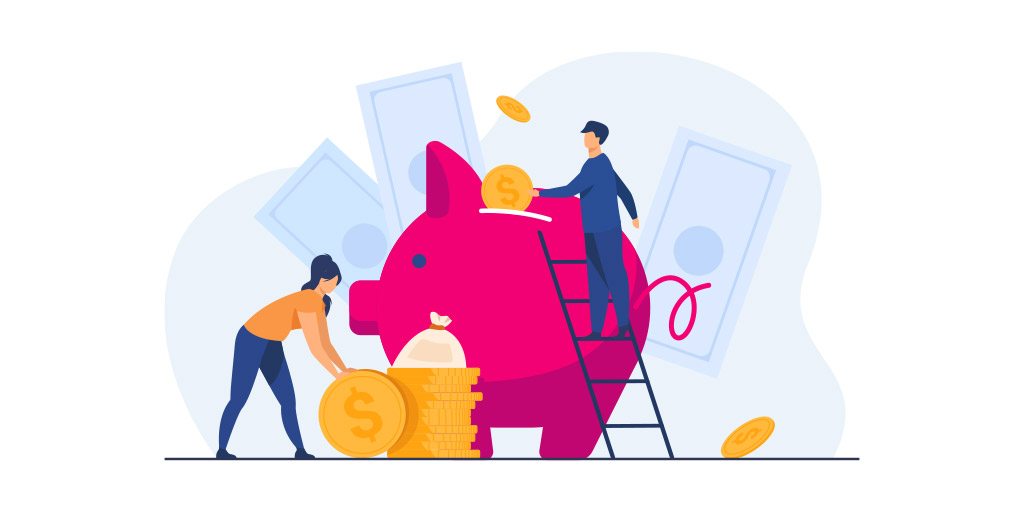 The solar rebate program in New South Wales works a bit differently than it does in Victoria.
There is no actual incentive for those who are looking to just get the benefits of solar at a lower cost of installation and enjoy next to nothing electricity bills in the process.
The NSW government is providing
solar rebate
to those households who are already struggling to pay their electricity bill that directly comes from the energy retailer or supplier. They already have a program for the struggling household, which is called
'Low Income Household Rebate'
. This program helps them with their electricity bill via concession cards issued by the Commonwealth Department of Human Services or the Department of Veterans Affairs.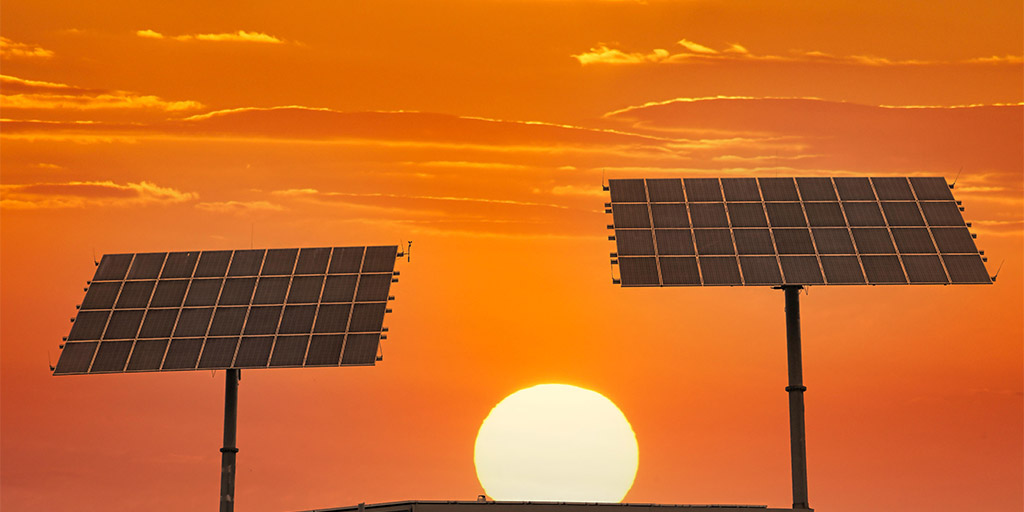 However, the low income household now has the chance to enjoy the benefits of a solar panel system absolutely free of cost.
This
rebate swap
option is available only to those who are active partakers of the 'Low Income Household Rebate' program to begin with. The current benefactors of the scheme will be assessed in certain criteria and submit necessary documents to get a 3kW solar system installed in exchange for zero dollars.
Eligibility Criteria for NSW Government Solar Rebate
Already under the 'Low Income Household Rebate' program
hold a valid Pensioner Concession Card or Department of Veterans' Affairs Gold Card
Owner of the property
No existing solar
In conclusion, there are many available schemes in motion for you to become a proud solar owner . The Australian federal and state government's combined and separate initiatives are encouraging to those looking forward to lowering their electricity bills while choosing to go green.
In case of any confusion regarding the solar rebates and schemes,
reach out
to us without any hesitation.
Our Solar Experts are here to Help!