SolarEdge offers you a solar inverter that is anything and everything you have dreamt of. In these 15 years, SolarEdge managed to climb up the ladder and gained popularity by being the third most desirable solar manufacturer in the solar industry.
SolarEdge supplies a variety of solar inverters for residential, commercial and small utility-scale solar installations, it also provides a range of power optimisers and smart energy solutions. Therefore, in this SolarEdge inverter review, you will find out more about the company, its solar inverter- which you require. So, sit back, relax and enlighten yourself with this SolarEdge inverter review.
SolarEdge provides an intelligent inverter solution that has changed the way power is gathered and managed in solar photovoltaic systems.
And for its uniqueness, it has bagged many awards such as SolarEdge was selected by Green Builder Media as a 2021
Innovation Award Winner
for its SolarEdge Energy Hub Inverter with Prism Technology, and in 2019 SolarEdge's EV charging single phase inverter won the
Top Product of the Year
award in the Mechanical/Materials Category.
More so in 2018 SolarEdge's inverters with HD technology has been honoured with one of the most prestigious awards-
Edison Awards
for its game-changing innovation.
All these awards won by SolarEdge proves that it provides one of the best solar inverters which maximizes power generation at the individual PV module-level while lowering the cost of energy produced by the solar PV system.
SolarEdge began to gain fame as soon as they established which was in 2006, but in 2010 it has sold its first solar inverters, and because of that its sales growth sky-rocketed with an estimated shipment of 250,000 power optimisers, along with 12,000 solar inverters alone! And it has got about 2400 employees all over the world with a monitored site in over 130 countries. SolarEdge has definitely made its mark, so you can undoubtedly trust its quality solar inverters.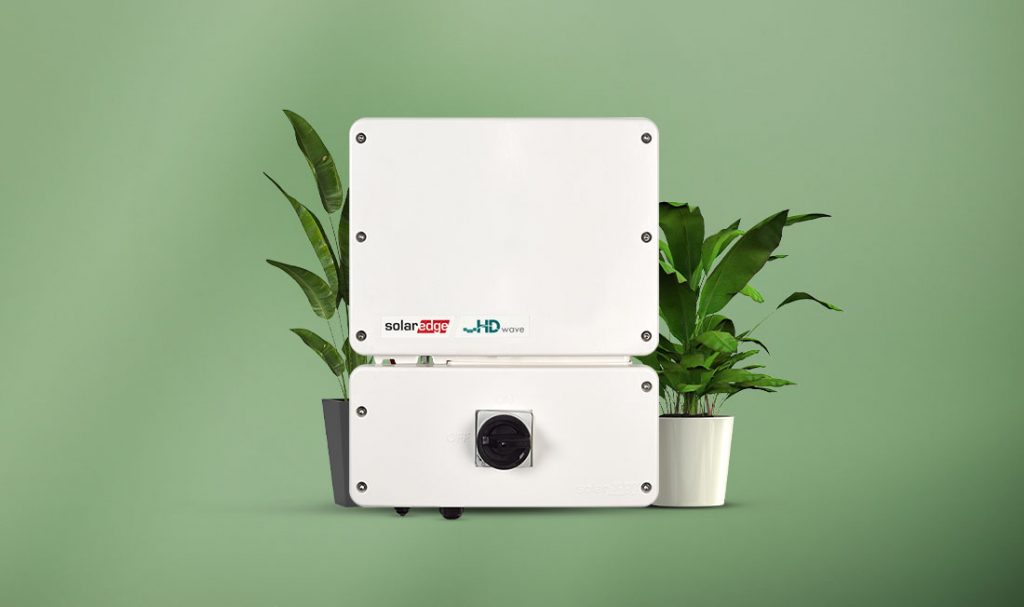 Where Are SolarEdge Inverters Manufactured?
SolarEdge is an Israel based manufacturer but it has got its offices located all over the world, such as here- in Australia, also in the USA, France, China, Japan, India and Germany. SolarEdge has its' headquarter situated in Israel along with a manufacturing plant.
And to make its solar inverter affordable all over the world SolarEdge has opened its manufacturing plants in China, Hungary and recently it is launching PV Inverter Production Line in Ontario, Canada, to supply in North America! All these are efforts are given so that you can get great solar quality inverters at a reasonable price. And for your convenience, I am giving you the address of the
Australian
based office of SolarEdge, where you can drop your queries without any hesitation.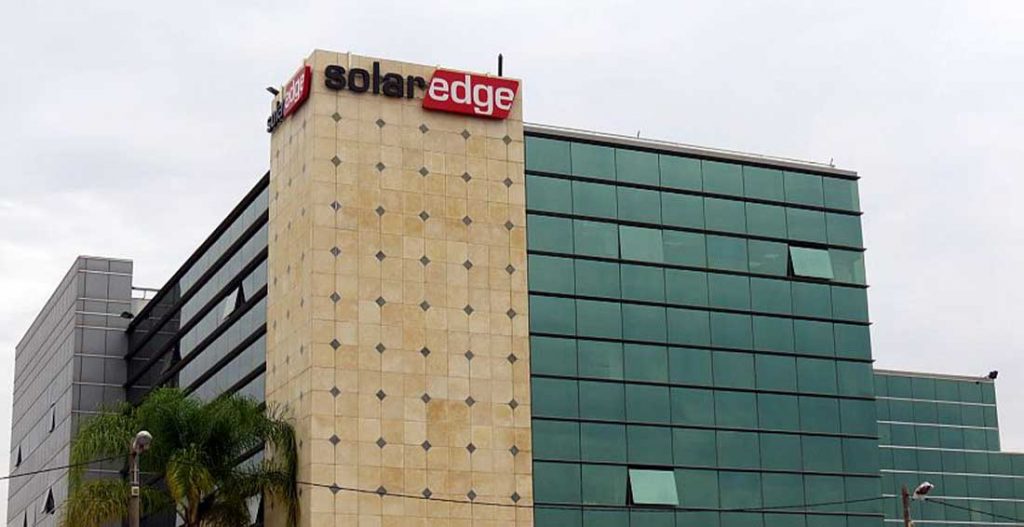 Available Models of SolarEdge Inverter in the Australian Market
As we know that string inverters have always been an ideal choice in the solar industry. The job of the string inverter is to send the power produced by solar panels to a central inverter, which later changes from DC to usable AC power for your home.
And on the other hand, microinverters job is to convert DC to AC power at each individual solar panel and allow for monitoring and power regulation at the solar panel level. This is perfect for those homes that are situated somewhere with shading issues.
Now comes SolarEdge with its' unique solar inverter, which is somewhere between a string inverter and microinverter, as it matched the string inverters with individual DC optimisers on each solar panel, which gives you the best of both worlds.
So, let's take a look at some of the outstanding solar inverters best suited for your home in Australia:
These are three-phase inverters best for residential installations.
It has got maximum efficiency of 98%.
European efficiency is up to 97.6%.
The AC output voltage is 5-7kW.
Equipped with an internal fan for cooling.
IP65 rated, perfect for Australia's harsh weather.
Specially designed to work with power optimisers.
It is small, weighs only 22.2 kg thus, making it easy to install.
Noise level is <40 dba, perfect for a residential environment.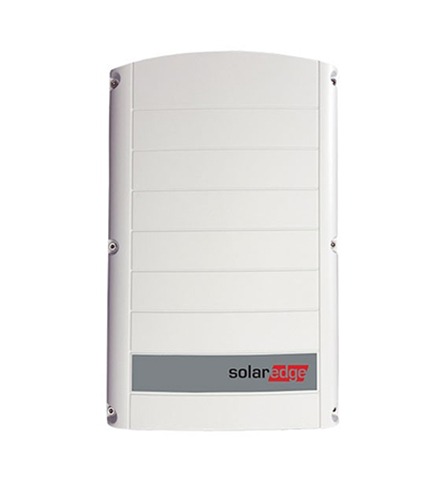 It has got no external fan.
Equipped with built-in module-level monitoring.
Has got internet connection through Ethernet or Wireless; via Wi-Fi/ cellular plug-ins.
Integrated with DC safety unit.
SE5K-AU/SE7K-AU: Specifications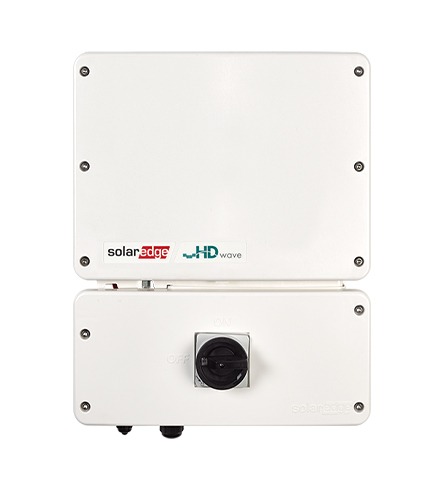 SE3000H/ SE4000H/ SE5000H/ SE6000H/ SE8000H/ SE10000H
It is a single-phase solar inverter with HD-Wave Technology.
Integrated with arc fault protection.
IP65 rated which is splash and dustproof.
It has got a record-breaking efficiency of 99.2%.
The European efficiency is up to 99%.
The output AC is 3-10kW.
It weighs around 10-17.6 kg, which makes it extremely lightweight and super easy to install.
Allows you quick and easy commissioning directly from a smartphone by using the SolarEdge SetApp.
It also supports RS485, Ethernet, ZigBee for Smart Energy and has got optional Wi-Fi too for monitoring purposes.
It has got a warranty of up to 12-25 years.
SE3000H/ SE4000H/ SE5000H/ SE6000H/ SE8000H/ SE10000H: Specifications
It's a three-phase inverter for residential installation.
Has a warranty of 12-25 years.
Built-in thermal sensors detect faulty wiring ensuring enhanced protection and safety.
It has a DC safety unit that eliminates the need for external DC isolators.
It has got AC output of 8kW.
Equipped with an internal fan for cooling.
The maximum efficiency is 98%.
The European efficiency is 97.4%.
Built-in module-level monitoring with Ethernet/ Cellular/ RS485/ Wi-Fi/ IP65 rated which is suitable for Australia's harsh weather.
Noise emission <40 dBA.
SE8K-AU: Specifications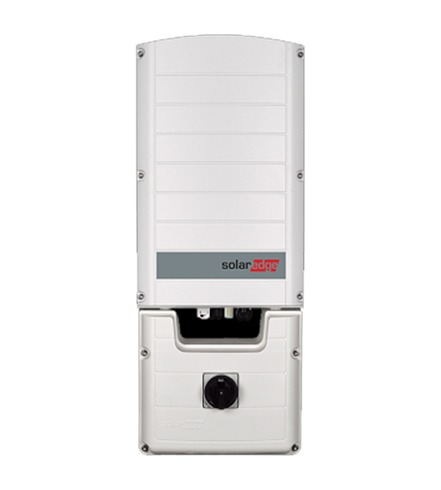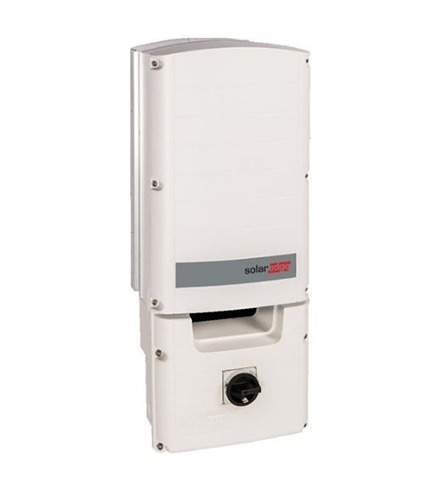 It is a three-phase solar inverter best for the Australian residential sector.
Has got a fixed voltage inverter of 30-33.3kW.
The efficiency is 98.3% and European efficiency 98%.
Equipped with IP65 rating which makes splash-proof.
Noise emission is <62 dBA.
Equipped with a fan for cooling, which is replaceable.
It weighs only 35kg, which makes it lighter and easier to install.
Built-in module-level monitoring with Ethernet or Wi-Fi.
Integrated with DC safety unit.
Equipped with optional Type 2 DC and AC surge protection to withstand lightning events.
Smart Energy Management control.
Warranty of 12-20 years.
SE30K/ SE33.3K: Specifications
Comparison Between Different SolarEdge Inverter (Table)
Models
SolarEdge SE5K-AU/ SE7K-AU
SolarEdge SE3000H/ SE4000H/ SE5000H/ SE6000H/ SE8000H/ SE10000H
SolarEdge SE8K-AU
SolarEdge SE30K/ SE33.3K
Inverter Type
Three Phase
Single Phase
Three Phase
Three Phase
Battery Ready Option
No
No
No
No
Display Type
No Display
No Display
No Display
No Display
Rated AC Power Output
4985-7000 Watt
3000-10000 Watt
8000 Watt
30000-33300 Watt
Maximum AC Output Current
8-13A
14-45.5A
13A
43.5-48A
Maximum DC Voltage
600
480
600
415
Maximum Inverter Efficiency
98.00%
99.20%
98.00%
98.30%
Dimensions(W'H'D)
775*315*191 mm
540*370*185 mm
775*315*191 mm
808*317*300 mm
Weight (KG)
22.2
10-17.6
22.2
35
Water and Dust Proof Certification
IP65
IP65
IP65
IP65
Cellular
Optional
No
Optional
No
WiFi
Yes
Optional
Yes
Yes
App
Yes
Yes
Yes
Yes
Warranty
12 Years
12 Years
12 Years
12 Years
Extended Warranty
upto 25 years
upto 25 years
upto 25 years
upto 20 years
Advantages and Disadvantages of SolarEdge Inverter
SolarEdge inverter is unlike any other solar inverter, it is unique with some astounding aspects but it isn't perfect, it needs a bit of improvement too. So, let's get a clear picture by seeing some of the advantages and disadvantages of SolarEdge's inverters below:
Individual solar panel monitoring; which means you can see panel production through your smart device such as laptop, mobile phone etc.
It gives you individual solar panel optimisation, for instance, any dirt or shading on one panel will not impact the other solar panels like a conventional setup.
Rapid shut-down in case of any sort of emergency; and in the case of any grid or inverter shutdown it will reduce the DC voltage up to 1V.
The SolarEdge inverter along with the power optimiser has a maximum efficiency of 99.5%.
Apart from soiling or shading issues, SolarEdge inverters help you to identify solar panel mismatch, solar panel micro-crack damage, a thermal mismatch at different times of the day, last but not least it helps you to identify potential voltage leakage issues as well.
A small sized string inverter because the Multi-Power Point Tracking (MPPT) is all done at the solar panel.
Equipped with remote troubleshooting.
SolarEdge inverters are a bit expensive, as installing the power optimiser will naturally increase the cost of your PV system.
Complex installation due to a lot of components- but you don't need to worry about installing as you will have an experienced installer for you to do the job.
SolarEdge Inverter Monitoring System
A monitoring system makes your life a lot easier as it keeps you updated about the inverter, condition and power output or any sort of issues. SolarEdge's monitoring system comes with the solar inverter you purchase, but if you want a thorough inspection of your self-consumption, you can pay a little bit more cash which will get you this decent monitoring system.
This monitoring system will allow you to track each and every solar panel installed with the power optimizer, and also it will let you know which solar panels are working and which aren't. You won't need any hardware or wiring to transmit data from the power optimizers to the inverter; the monitoring sensors and transmitters are built into the SolarEdge power optimizer and solar inverter, and measurement data is transmitted over the regular power lines- all you need to do is to download
mySolarEdge
app to enjoy its benefits.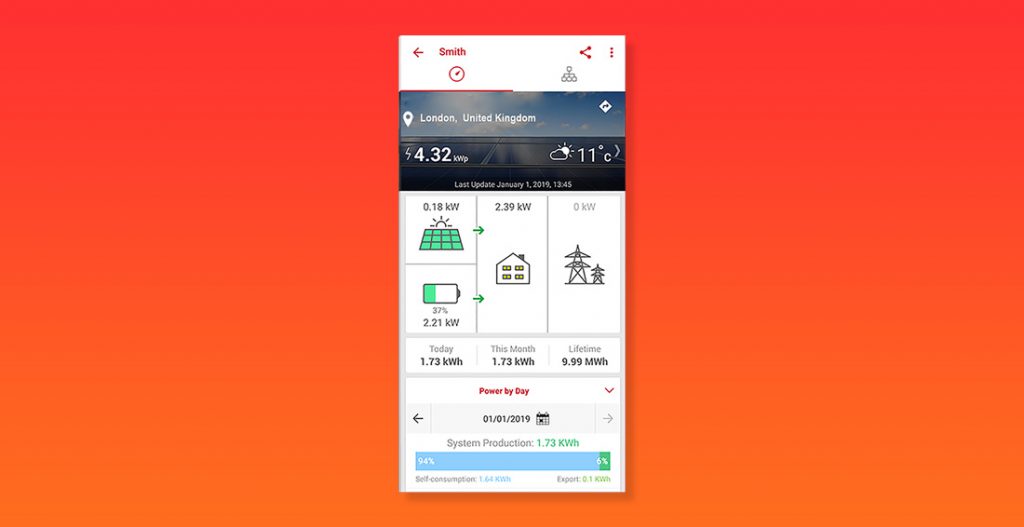 And to know more about the monitoring system that you will use for your home, you can take a look at this
YouTube video
which will just take 5 minutes of your time.
Performance and Efficiency of SolarEdge Inverter
SolarEdge is the epitome of all the inverters out there, it sets an example when it comes to efficiency, as it has the highest efficiency of 99.5%! I mean how cool is that?
SolarEdge's innovative idea of using DC optimizers are the key to its success, this is one of the reasons for such an excellent performance. I mean
Tesla
has collaborated with SolarEdge! That alone should be enough proof of its outstanding performance.
SolarEdge- the global leader in PV inverters, power optimizers, and module-level monitoring services, collaborated with Tesla Motors to provide an inverter solution that allows the grid and photovoltaic integration with Tesla's home battery solution, known as the "Powerwall".
The reason behind this collaboration is to enable more cost-effective residential solar generation, storage and consumption of the global market. Not only SolarEdge tries hard to give its best performance but also it is very thoughtful towards you guys so that YOU get the best solar inverter and that too at reasonable pricing.
Warranty of SolarEdge Inverter
SolarEdge, unlike other solar inverters, doesn't follow the regular norm of giving 5-10 years of warranty, rather it sets its own record by giving its product the warranty period of 12-25 years!
I mean, could it Be any more exciting! SolarEdge provides you with the best warranty offer that has the longest period of time. SolarEdge offers 25 years of
warranty
for its Power optimisers, 12 years for its solar inverters.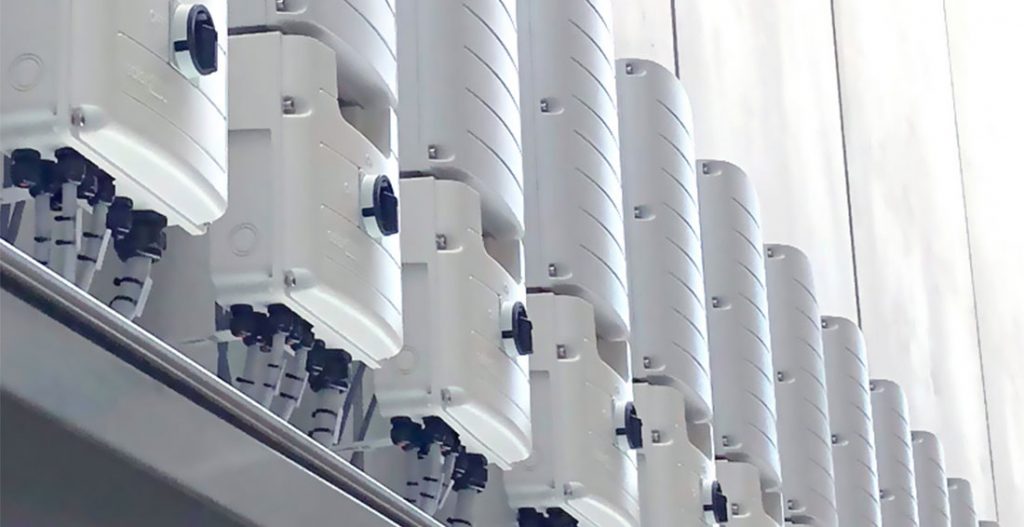 You can also extend the inverters' warranty to 20 or 25 years. In case of any issues or any faulty solar inverters, you have to first contact your installer, who basically installed your solar inverter; if the installer isn't available or nowhere to be found you can contact SolarEdge by following the
link
; they will manage an installer for you and thus solve your problem.
Are SolarEdge Inverters Any Good?
SolarEdge inverter cannot be any better than it already is. It has got a low failure rate with more warranty, and the best part is all these are at very reasonable pricing. It's the perfect quality solar inverter with an unbelievable efficiency rate of 99.5%.
SolarEdge has won an innumerable number of awards, it collaborates with Tesla, and it offers the best of the best solar inverters to you guys. So, you tell me- are SolarEdge inverters any good? In my opinion, it's one of the best inverters that you can purchase. I assure you that you will be able to rely on SolarEdge's inverter blindly.
Last but not the least, SolarEdge undoubtedly gives you top-notch solar inverters for your home, and through this SolarEdge inverter review, I am sure you have got a clear picture of SolarEdge's inverter.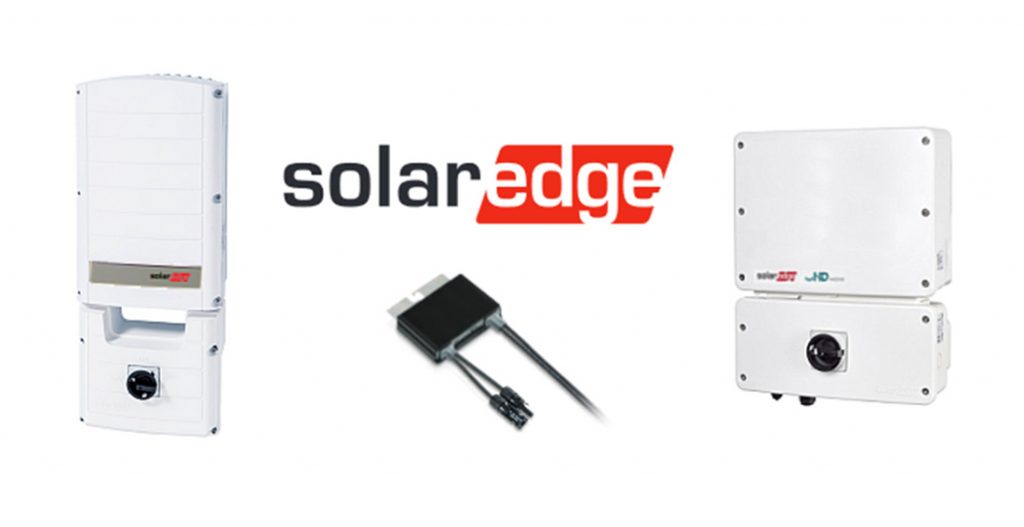 But if you have any further queries then I would recommend you to reach out to our solar experts who will solve your issues or confusion in a jiffy. So, if you are looking for a solar inverter for your home then without waiting any longer just go for SolarEdge, as it is everything you are looking for in a solar inverter.
Our Solar Experts are here to help!