One out of four households in Australia has rooftop solar panels in today's date. Can you guess why people accepted this change with open arms? To get away from the rising electric bills, of course. Also, with the prevalence of solar rebates at the federal and state level altogether, it made perfect sense for you and I to
go solar
. Because who wouldn't like the opportunity to save money while saving nature at the same time, right?
Apart from all those good things, do you know what can make this investment even more fruitful? Adding a solar battery storage system to the whole deal. "But aren't solar batteries expensive?" this is exactly what you might be thinking to yourself. Well, that is not incorrect, but aren't cars expensive? What about a house? But we still invest in those assets, don't we? Just like that, getting a
solar battery
is also an investment that goes a long way if you make the right calls at the right time.
It sounds a bit confusing with just that much information so let me help you out by answering your question, 'should I get solar battery for my solar panel' a bit elaborately.
Your Household Electricity Needs
The first step to figuring out if you should go for a solar battery is to know how much electricity you use on a regular day. Calculating that is simple; all you have to do is take a look at your electric bill copy. There you can find a breakdown of your average use in Kilowatts.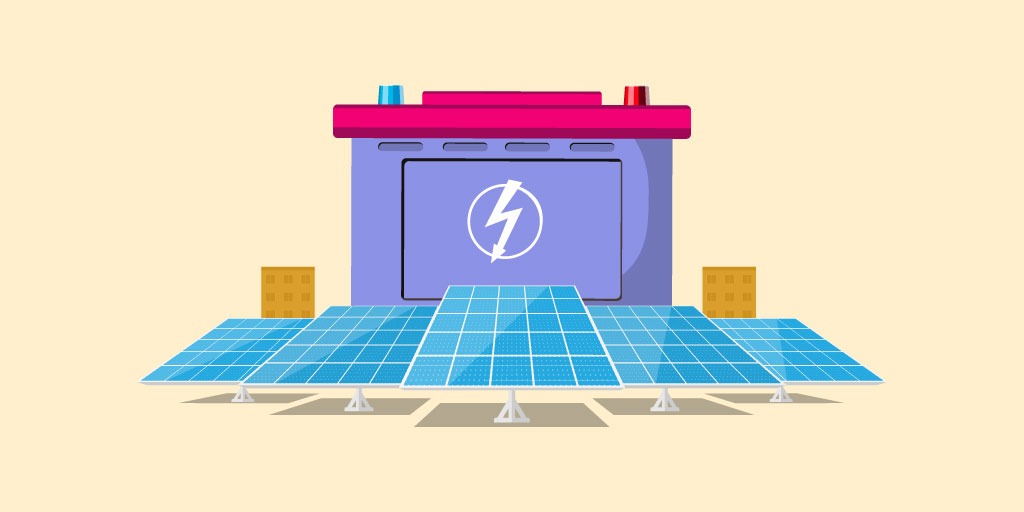 For an average household of two people, the total consumption of electricity quarterly can be around 950kWh to 1000kWh, with 10kWh to 15kWh daily peak usage. This comes down significantly with the addition of solar panels on the roof and totally disappears with the addition of
solar batteries
. Since the batteries store electricity for you to use at your convenience, you will be using what you generate through the panels, scratching the grid altogether, and paying zero electric bills.
There is so much more to figure out in this scenario, but with the right assessment and experts working on your property, it's totally plausible.
How Much Electricity Do My Panels Generate?
Assuming you already have rooftop
solar panels
, how much electricity they generate is a huge factor to consider. With a smaller solar system that barely fulfills your needs during the day, adding a battery will not be the brightest idea. A battery should be added to such PV systems that are capable of yielding a significant amount of energy.
However, there is an exception to the scenario.
If your area is prone to blackouts, or you get charged a stupidly high rate for energy bills, getting solar batteries in such cases is the optimum thing to do.
Also, if there is room for expansion of your solar array in case you have a smaller system, it's a smart move if you do so. Because in the end, solar panels are the best way to generate electricity rather than depending on the grid.
When Do I Need Electricity the Most?
Let's say you do have a smaller solar panel system. As we know, solar panels are able to generate the most electricity during peak hours, which are around 10 am to 3 pm. If you are not around the house at that time, which most people usually aren't because of work or school, the entire amount of energy generated by even that small system of yours will be exported to the grid. Earning you Feed-it-tariff credits in the process, if applicable, but the credit you get in return is quite insignificant judging today's market.
What can you do in this case? Get solar batteries so you can store the electricity produced by your panels in the peak solar hours. This way, you will have electricity stored in the batteries to use when the price of grid energy is high. Essentially using free energy when grid users are paying high prices.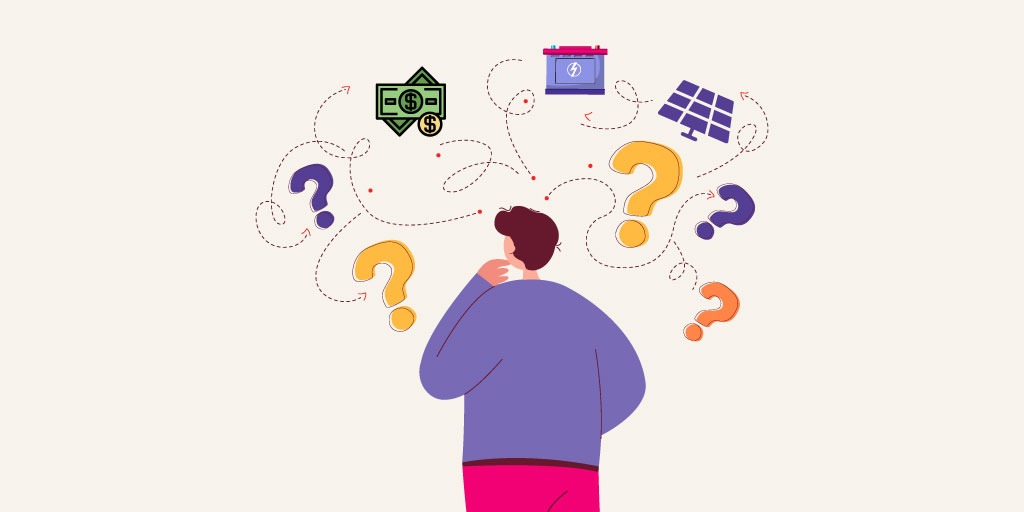 Recent
decreases in solar battery prices
are the result of major technological advancements and the availability of resources. Naturally, that doesn't imply they are suddenly inexpensive, but the decrease is astonishing. A kWh of
solar battery storage
used to cost anywhere between $3000 and $3600 only for the battery, without including installation. For each kWh of solar battery storage, you can now anticipate paying between $1200 and $1400. It will only get better from here on out—and that's a price reduction of about 52%.
How Long Do Solar Batteries Last?
A quality solar battery system should back you up for the upcoming 15 years to come after purchasing. But there are also batteries available in the market which last 8 to 10 years, but they cost lesser in comparison. To tell you the truth, if you are planning to invest in solar batteries, there is no need to settle for less; as I already told you, it's an investment. An investment that can provide you with free energy for as long as it last, obviously, if you pair it up with a quality solar system.
Additionally, by switching to green energy, you not only save a ton of money but also drastically lower your carbon footprint and inspire others to do the same. It's a crucial measure to
protect the next generation
from the dramatic and catastrophic effects of global warming.
Our Solar Experts are here to Help!