The Australian renewable energy industry's recent success makes it easy to forget how far we've come. And to think that the government was about to scrap the Renewable Energy Target in 2015. There were severe doubts about the industry's survival, let alone its ability to supply a significant portion of the country's electricity.
Nonetheless, only six years later, a large amount of Australia's electricity came from clean energy sources. But how much of Australia's energy is renewable? According to
Clean Energy Council
, the simple answer is 32.5 percent. However, the math is not that simple here. Many things are still at play. And that's precisely what we will try to unravel in this article.
The industry is growing faster than ever. The acceleration of the renewable energy transition in 2021 demonstrates a future in which Australia's electricity costs less. It also is more reliable and emits no greenhouse gases.
It sounds like a fantasy, right? But it is no longer just a possibility but a certainty. However, Australia's energy consumption still depends on fossil fuels largely.
So how much of total energy is renewable?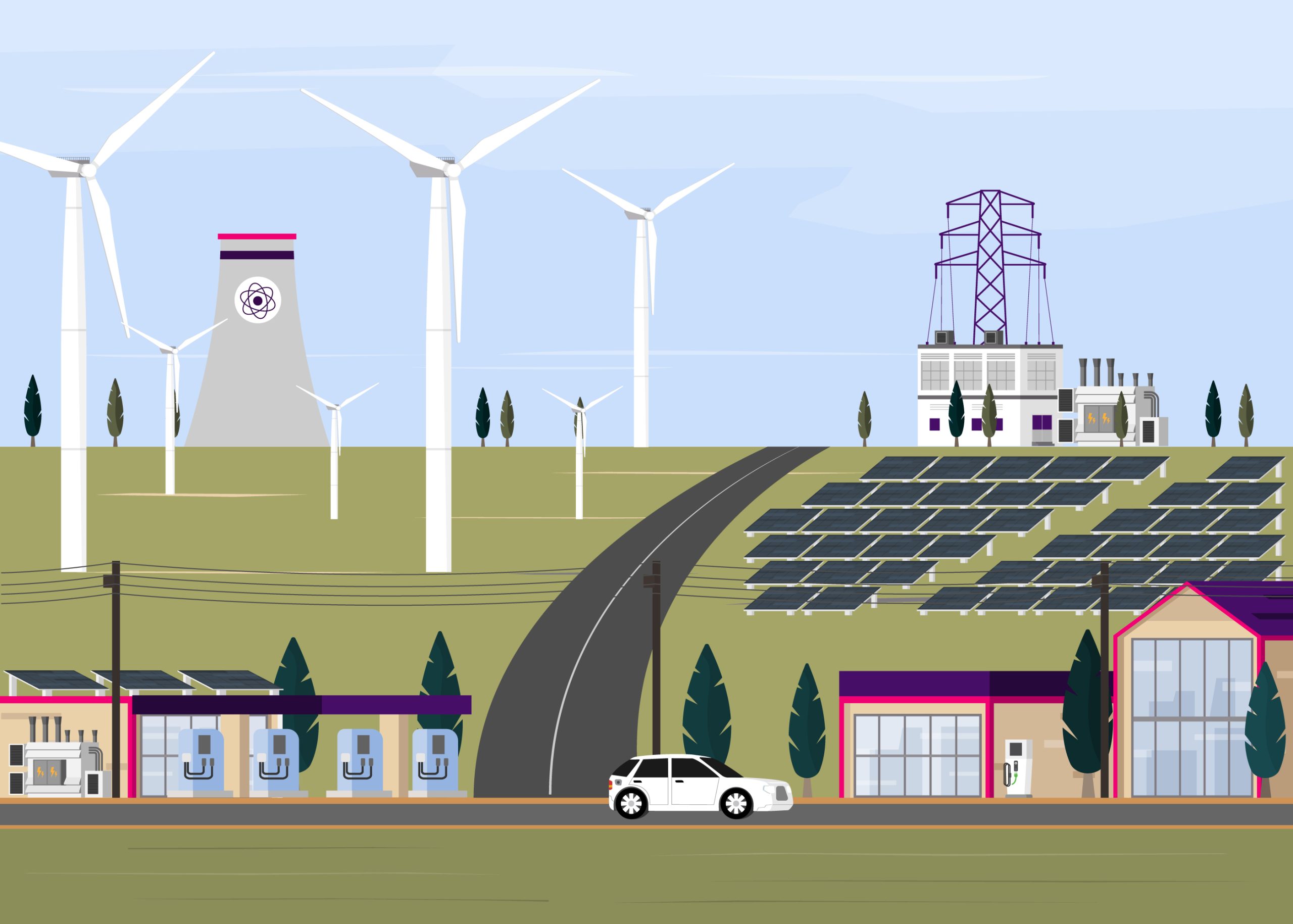 In 2021, the
Australian renewable energy industry
accounted for 32.5 percent of total electricity generation in Australia, an increase of nearly 5 percentage points over 2020. In the last five years, the proportion of Australia's electricity generated by renewables has almost doubled, rising from 16.9% in 2017 to 32.5 percent this year.
The increase in renewable energy generation was most noticeable in the coal sector, where its share of total generation fell from 62.0 percent in 2020 to 59.1 percent in 2021. The gas sector also saw a significant drop, with its share of total generation falling to 7.7 percent in 2021 from 9.9 percent in 2020.
Significance of Large-Scale & Small-Scale Clean Energy Sector
Small-scale solar will continue to drive the growth of renewable energy in Australia in 2021. The sector added 3.3 GW of new capacity during the year, marking the fifth consecutive year it set a new installed capacity record.
Small-scale
solar
accounted for 24.9 percent of total renewable energy generation in Australia in 2021, cementing its position as the country's second-largest clean energy technology after wind.
The large-scale solar sector had a record year in 2021, adding 2955 MW of new capacity across 27 projects, nearly 1 GW more than in 2020. The completion of some of Australia's most considerable
wind and solar
projects in 2021, including the three largest solar farms and two of its three largest wind farms, was the primary reason for this significant increase in new capacity.
The wind industry had a solid year, adding 1746 MW of new capacity to set a third consecutive record.
In 2021, Australia's states and territories continued to lead the renewable energy transition. They made new policies around these power stations. It demonstrates what is possible with good policy and bipartisan support.
The remarkable success of state and territory renewable energy policies is reflected in the growing share of clean energy, with some states and territories reaching levels of renewable penetration not seen elsewhere in the world.
With their renewable energy target well on track, many states and territories increased their focus on renewable hydrogen in 2021, implementing policies and projects laying the groundwork for Australia's next ample export opportunity.
No wonder small–scale and large-scale renewable energy sector has mostly contributed to total renewable energy. This has also made us aware how much renewable energy occupies the energy industry in Australia.  
History of Energy Transition
The sun was the first energy source. It provided both heat and light. Later, lightning started fires. As an additional source of heat and light, fire was used for various purposes. They also cooked with fire. After a while, humans discovered sailing. With that, we transitioned to wind farms.
Furthermore, humanity experienced one of the most significant energy transitions after the industrial revolution. And we have been using fossil fuels ever since for our energy needs. But we need to realise, fossil fuels are finite. Soon we will run out of them.
Since 1945, nuclear, solar, water, and wind have played a more prominent role in energy production. Also, alternative energy sources such as geothermal and biomass are gaining popularity as technological advances improve viability.
Knowing the energy transition history provides us with a clear image of how much energy is renewable in Australian market. With growing technology, this is the perfect time to go through another drastic energy transition.
Australia's Common Sources of Renewable Energy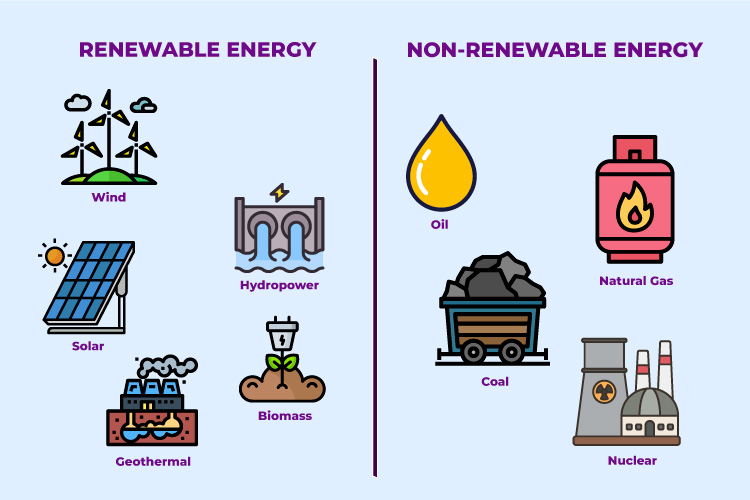 Wind Energy 

 

Ocean Energy 

 

Hydro Energy  

 

Geothermal Energy

 

Biomass  
Among all these renewable energy sources, solar power and wind energy are the most popular here. Contact
us
to get renewable energy solutions for residential and commercial purposes.
Why is Renewable Energy Important?
Total electricity generation in 2021 was at around 266 TWh (956 PJ), the highest total generation on record. COVID-19 had an impact on sectoral usage and demand timing. In 2021, fossil fuels accounted for 71% of total electricity generation, including coal (51%), gas (18%), and oil (2%).
At the beginning of the century, coal accounted for more than 80% of electricity generation. But now, coal's popularity in generating electricity has continued to decline.
In 2021, renewables contributed 32.5% of total electricity generation, with solar (17%), wind (10%), and hydro (6%). Renewable electricity generation has more than doubled is the last six years. It is estimated that renewable energy generation will increase from 32.5% to 50% in 2050.
Renewable energy is safer for the environment. There are numerous additional benefits to using renewable energy. Clean energy, unlike fossil fuels such as oil, coal, and natural gas, emits no greenhouse gases or air pollutants. Renewable energy can only help mitigate crude oil's environmental impact from fossil fuels.
It also diversifies the supply of energy and reduces reliance on imported fuels. As a result, economic development and jobs in manufacturing, installation, and other fields are created. Therefore, it is time to invest in renewable energy.
In our previous blogs, we reviewed the benefits of renewable energy in detail. Check the blog
here
.
Our Solar Experts are here to Help!